Traveling is one of my absolute favorite things to do and it is not ideal for me to travel without the following essential items.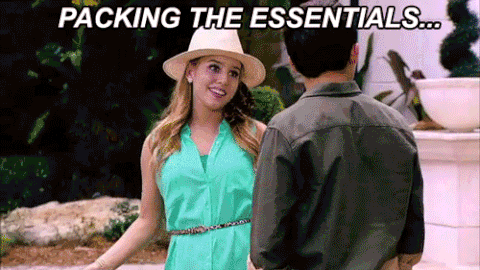 An insulated cooler packed with water and snacks.

A toiletry bag with mouthwash, tooth brush, tooth paste, flossers, wet wipes, sanitizer, Kleenex, and whichever pain reliever you prefer.

Appropriate (comfortable) attire is a must. Loose fit clothes, sunglasses, and slip on shoes are my favorites. No belts!

A pillow was recommended by my chiropractor. Whether it is your bedroom pillow or a small travel pillow, you will need a little extra support for your neck or lower back.
5. Having my tech items is also essential. I typically bring ear pods, portable chargers, a smart phone with a hotspot, a smart watch, and laptop/tablet. I also really love to bring my OneWheel! I have a thrilling rides up and down the streets or beaches of the cities I am blessed to visit.
Did I leave anything out? What are your travel essentials?